Empa's Leading Thinkers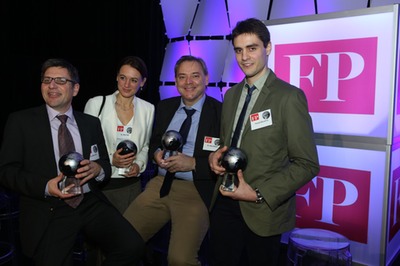 Florent Boudoire, Artur Braun, Edwin C. Constable, Jakob Heier and Rita Toth have been listed by Foreign Policy as among the Top 100 Leading Global Thinkers of 2014.
Moth-eye photonic structures for solar fuels
Our Leading Global Thinkers Award is based on a publication which we have co-authored in 2014. Florent Boudoire -the first author - did the major work as part of his doctoral thesis with University of Basel in my group at Empa.
The moth-eye structures mean a specifically tailored microstructure on photoelectrodes which capture light more efficiently for solar fuel production.